Welcome
Welcome!
Loose Leaves Mission is to make acupuncture easy and affordable.
New clients 3 options:
$108 regular new client rate
$40 reduced rate
$25 basic stress or ear treatment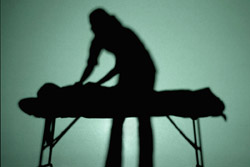 Much disease is stress related some estimates say 80%. Loose Leaves Community Acupuncture and Craniosacral is a safe, healing space and truly preventive care. No matter what challenges you are facing, the simple benefits of this care are here for you. Thank you for your referral. Get $10 off your session for each person you send my way.
WHAT TO EXPECT: Simple, painless acupuncture treatments are given in a relaxed group setting. A series of treatments is recommended for best results.
Other services offered: craniosacral bodywork, ear acupuncture, Ionic foot detox. Meditation instruction.
Schedule online https://www.schedulicity.com/scheduling/LLC3TX

To get in touch with me, just click on "Contact Me" and send me a message.
HOURS: Tuesday through Saturday by appointment.
Thanks for visiting, and have a great day!